Find Driveway Paving Near Me With Us
With driveway paving from 360 Paving of Washington, you will gain the value of enhancing your curb appeal and the convenience of not sacrificing the look of your current landscaping. For over 3 generations, our team of paving contractors has been providing residential property owners with excellent asphalt paving services. We offer a variety of solutions to meet your driveway needs, whether it be simple crack repairs or full-on replacements. Our projects also come with 1-year workmanship warranties and guaranteed satisfaction that ensure your driveway reliability.
You May Need a Full Driveway Replacement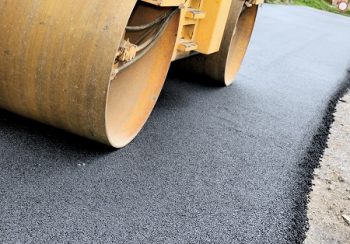 When it comes to installing a brand new driveway on your property, you have multiple options for quality materials to choose from when working with us:
While the decision may be simple, the installation process is far from easy. That's why 360 Paving professionals specialize in asphalt surface driveways. We make the process easy and smooth for you. If you choose experts like us for your driveway installation needs, rest assured that your driveway will be installed with care and perfection.
Looking For a Resurface Asphalt Driveway Job?
Asphalt resurfacing is an excellent and cost-effective way to improve the condition of your driveway instead of having to replace the entire asphalt. The process involves removing the top layer of asphalt and replacing it with new layers while filling in any cracks and holes. Our qualified asphalt pavers can use their heavy equipment and know-how to ensure that the resurfaced area is clean and looks as good as new. This efficient service can save a person money compared to replacing the whole driveway while providing them with a dependable finished product. Asphalt resurfacing is a great option for those seeking an affordable but reliable solution for improving their pavement.
Our Paving Experts Do Driveway Paving and Repair
Our commitment to quality asphalt work extends beyond simply paving driveways. We know how important it is for your property to look its best, and we provide a wide range of repair services to ensure that your asphalt looks great and lasts for years. Our specialty services include the following:
Crack filling
Patching
Resurfacing
Sealcoating
Each repair process is tailored to your individual needs. You'll have an experienced contractor onsite who will explain expectations and specifics and answer any questions you may have. Plus, we guarantee full transparency throughout the project – all it takes is one call.
We Apply Driveway Asphalt Crack Filler
Crack filling is a great way to maintain and extend the life of your asphalt pavement. By injecting hot pour rubberized sealant into the cracks, it prevents water from penetrating the sub-grade and stone base beneath the pavement. This process is cost-effective and easy for customers since our paving contractors will walk you through each step of the process. Investing in crack filling will ensure that your asphalt pavement withstands any water penetration while maintaining its strength and integrity.
We Beat Out Other Asphalt Driveway Paving Companies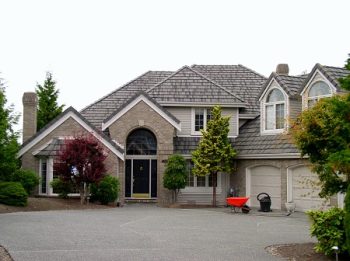 Installing a driveway may look simple on the surface, but there is much more to it. Though many homeowners and businesses may opt to try and do it themselves with DIY tips, without the right machinery, people realize they're in way over their heads. Professional asphalt paving projects require the proper training and tools to ensure everything is correct. For reliable service that you can trust, turn to 360 Paving of Washington, located in Washougal, WA. We possess years of expertise with residential and commercial customers alike and have the resources necessary for all types of paving projects, which is why you can rely on us.
Why choose our professional paving company:
3 generations of service experience
1-year workmanship warranties
Guaranteed satisfaction
We provide a wide variety of different paving services
Choose us today and give us a call for a free estimate for affordable prices and outstanding results – you won't regret it.