The Search For Paver Installers Near Me Is Over
At 360 Paving of Washington, we take pride in our work and aim to provide our customers with the best possible paving services in Ridgefield, WA. We have a knowledgeable and experienced crew dedicated to ensuring that every job is completed to the highest standards. We understand the importance of customer satisfaction, which is why we always go the extra mile to ensure that our clients are happy with the final results weather that be for new pavement, a replacement, or driveway repair. We are so confident in our work that we don't need our customers to write a check until they are fully satisfied. We offer 1-year warranties on all of our work as well as free estimates, so don't hesitate to give us a call today.
Your Professional Residential Paving Contractors Are Here For You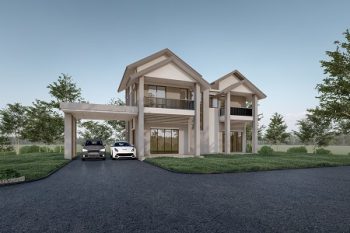 When it comes to home improvement projects, few can have as big of an impact as paving. A newly paved driveway can add curb appeal and value to your home and make your life a lot easier. A newly paved driveway can certainly make your home stand out from the crowd. At 360 Paving, we have been helping homeowners with their paving projects for over 3 generations of service.
Our residential services Include the following:
New Asphalt Installation- we can install your new driveway, sidewalk, or side project wherever you need asphalt.
Driveway Replacement- we will review your driveway's current condition to determine if you need a new driveway or if it just needs some work.
Crack Filling- cracks form when moisture is allowed under asphalt surfaces. Fixing your cracked asphalt is affordable and allows your paved driveways to last longer.
Asphalt Patching- If you have broken asphalt or a pothole, we can patch it up for you. Patching is a way to prevent further deterioration and substantial repair expenses. We use only the best materials, from hot mixes and proprietary patching mixes.
Asphalt Repairs- we can fix any repairs you need with just the right tools.
Seal Coating- make your asphalt look attractive and durable with our seal coating services. This treatment will help slow down the damage caused by harsh weather conditions while making your driveway look great.
You Found Your Driveway Paving Near Me Services
At 360 Paving, our asphalt pavers specialize in installing new driveways. We understand that a driveway is more than just a surface for parking your car; it's an important part of your property that should be both functional and aesthetically pleasing. Whether you're looking for a classic asphalt driveway or something more unique, we can help make your vision a reality. We begin all projects with a thorough excavation of the site, which ensures that the ground is level and smooth. We then install the new driveway using the highest quality materials to avoid any costly mistakes. For a durable, long-lasting driveway that will improve the look of your property, book our services today.
Common Paving Company Questions
What services does a paving company provide?
We provide a range of services, including Driveway Paving, Parking Lot Striping, Asphalt Repair, Commercial Blacktop and more!
What is the difference between asphalt and concrete paving?
Asphalt paving uses a mixture of aggregates and a binder to create a flexible and durable surface. In contrast, concrete paving uses a mixture of cement, aggregates, and water to create a rigid and strong surface.
How long does a typical paving project take?
The duration of a paving project depends on various factors, including the size of the area, the project's complexity, weather conditions, and the type of pavement. It can range from a few days to several weeks.
Can a paving company repair potholes in my driveway or parking lot?
Yes, we can repair potholes by removing damaged pavement, filling the hole with new asphalt or concrete, and ensuring proper compaction and leveling.
Do I need permits for paving projects?
Permit requirements vary depending on your location, project scope, and local regulations. It's essential to check with your local municipality or paving company to determine if permits are needed.
We Build Commercial Parking Lot Paving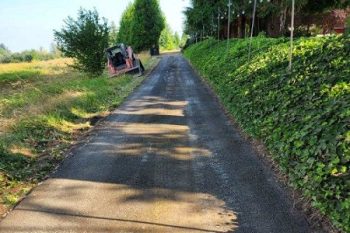 360 Paving of Washington is a full service commercial paving company serving Ridgefield, WA and the surrounding areas. We offer a wide range of paving services, including installation, curbing, and line striping. We have the experience and expertise to handle any size paving project, from small parking lots to large roadways. We take pride in our workmanship and strive to exceed our client's expectations. Whether you need a new parking lot or are looking to upgrade your existing one, 360 Paving of Washington is the company to call. We'll work with you from start to finish to ensure that your project is completed on time and within budget.